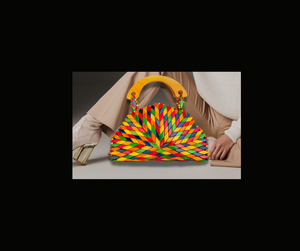 Sustainable.
Opulent Handcrafted Bags.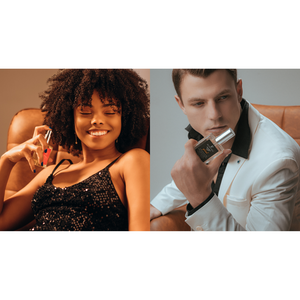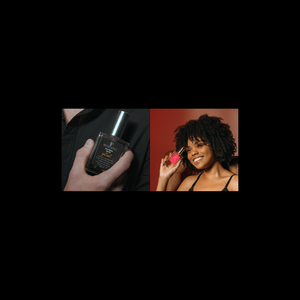 Clean. Vegan.
Fragrances Handcrafted in the USA.
DESCRIPTION:
Channel natural elegance and luxury in our lovely St. Tropez Clutch. This stunning oversized clutch is spacious enough for all your daily essentials, and with luxurious vibrant color options you can have a purse for every occasion. This beauty is the perfect accent to wear for weddings, a date night, or cocktails with your besties at a breath-taking hotel balcony view.
STORY:
The ShanPaulo Woman has a busy day ahead of her. She grabs her versatile red St. Tropez clutch, throws on a matching short red dress, and walks out to meet her friends for a day of shopping in the city. She is confident and fashionable and turns heads all day long. She packs all her shopping finds into her St. Tropez, and then heads back to her friend's house to get ready for a big night.
Material: 

Exquisitely handcrafted by our master artisan piece by piece with natural beautifully hand carved recycled wood.

Satin interior lining

Cutout handles

Zipper closure

Dust bag included

Size: 14 x 9 x 1 inches

Weight: 1.25 lbs.

 
Special Care:
Never use chemicals such as alcohol, acetone, solvent, bleach, or detergent of any kind.
Clean only with a soft, lightly damp cotton cloth, then gently dry it.
Avoid rough surfaces and keep it in its original dust bag to keep it intact.
Our Transparency About The Bags
The ShanPaulo handbags are 100% hand crafted products, made piece by piece, adhering to social and environmental responsibilities. While we often try our best to keep the wood color and patterns similar throughout our crafting, it is inevitable that wood will vary at least slightly from piece by piece. Even two pieces of wood from the same species will differ somewhat from each other, because of environmental factors and the life of the tree all affect the look of the reclaimed wood ranging from geographical location to soil, the climate and more. Please note, the beauty about crafting with nature is the natural form that sculpts the material and that it will always be subject to small natural and organic variations between pieces.