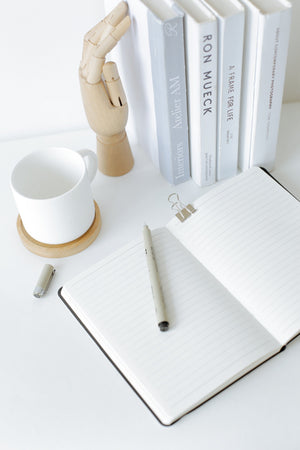 Terms of Service & Privacy Policy
Effective Date of Current Policy: February 9th, 2021
SHANPAULO LLC., d/b/a SHANPAULO ("we", "our", or "us") operates the website located at www.shanpaulo.com. The following Terms of Service and any other rules posted on the Site (collectively, the "ToS") constitute an agreement between SHANPAULO and you, the visitor, governing your access and use of all content and functionalities available at www.shanpaulo.com and related micro-sites accessible through www.shanpaulo.com and related domain names (collectively the Site). Please read these ToS carefully. By using the Site, you agree to these ToS as well as any other terms, guidelines or rules that apply to any portion of the Site, without limitation or qualification. If you do not agree to these ToS, you must exit the Site immediately and discontinue any use of the information or products obtainable or accessible through the Site. If you are under 18, you may use this Site only with involvement of a parent or guardian. If you are a parent or legal guardian, you must monitor and supervise the use of this Site by children, minors, and others under your care.
Privacy
Your privacy is especially important to us. Our Privacy Policy explains how we treat your personal information and protect your privacy when you are using the Site.
Eligibility to Purchase
The purchase of merchandise through SHANPAULO is strictly limited to parties who can lawfully enter and form contracts on the Internet in accordance with the laws of the State of Pennsylvania. To make purchases on the Site you will be required to provide your personal details and payment details that you represent, and warrant are both valid and correct and you confirm that you are the person referred to in the billing information provided.
By making an offer to purchase merchandise you expressly authorize us to perform credit checks and where SHANPAULO feels necessary, to transmit or to obtain information (including any updated information) about you to or from third parties, including but not limited to your credit/debit card number or credit reports (including credit reports for your spouse if you reside in a community property jurisdiction), to authenticate your identity, to validate your credit/debit card, to obtain an initial credit/debit card authorization and to authorize individual purchase transactions.
SHANPAULO reserves the right to restrict multiple quantities of an item being shipped to any one customer or postal address.
Orders
All orders are subject to acceptance and availability, and items in your shopping basket are not reserved and may be purchased by other customers. Once you have placed your order on the Site, you will receive an email acknowledging the details of your order. This email is not an acceptance of your order. Acceptance of your order will be perfected upon completion of the packing of your order unless you cancel your order. We may also refuse to process and therefore accept a transaction for any reason or refuse service to anyone at any time at our sole discretion. We will not be liable to you or any third party by reason of our withdrawing any merchandise from the Site or refusing to process a transaction or unwinding or suspending any transaction after processing has begun.
Payment
We accept most major credit and debit cards, as well as Apple Pay, Google Pay, PayPal and AmazonPay. For payments through PayPal and AmazonPay, you will be directed to the PayPal.com website or Amazon.com website. SHANPAULO shall not be responsible in any way for the payment process done via external websites. Please familiarize yourself with PayPal's and AmazonPay terms of use. Payment will be debited and cleared from your account upon dispatch of your order by SHANPAULO. You confirm that the credit/debit card that is being used is yours or that you have been specifically authorized by the owner of the credit/debit card to use it. All credit/debit card holders are subject to validation checks and authorization by the card issuer. If the issuer of your payment card refuses to authorize payment to SHANPAULO, we will not be liable for any delay or non-delivery.
Sale Items
All sale items are considered "Final Sale" and returns are upon request. Please see return policy. 
Pre-Orders
At the time you place an order for a product available on pre-order terms, you will be charged at the time the product is shipped. Shipping fees, taxes and import duties, where applicable, will also be determined and charged at the time the product is shipped.
Pricing Policy
Prices shown on the Site are in US Dollars and are exclusive of taxes. Sales tax will only be charged on orders where applicable. No other tax or import duty will be applied to orders shipped to other locations in the USA.
Discount Codes
We may provide promotional codes offering a discount on our merchandise. Promotional codes cannot be used on past purchases. Promotional codes are non-transferable and there is no cash alternative. Furthermore, they cannot be used in conjunction with any other promotional code or offers, and must be used by the date published, if any. Only one promo codes can be used at checkout. We reserve the right at any time without notice to retract and/or change the terms of promotional codes.
Limited License and Site Access; Acceptable Use
We grant you a limited license to use the Site for personal non-commercial use only. You may not: (a) resell or make any commercial use of this Site or any of the contents of this Site; (b) modify, adapt, translate, reverse engineer, decompile, disassemble or convert any of the contents of this Site not intended to be so read; (c) copy, imitate, mirror, reproduce, distribute, publish, download, display, perform, post or transmit any of the contents of this Site in any form or by any means; or (d) use any data mining, bots, spiders, automated tools or similar data gathering and extraction methods on the contents of the Site or to collect any information from the Site or any other user of the Site.
You use this Site at your own risk. You agree that you will be personally responsible for your use of this Site and for all your communication and activity on this Site. If we determine, in our sole discretion, that you engaged in prohibited activities, were not respectful of other users, or otherwise violated the ToS, we may deny you access to this Site on a temporary or permanent basis and any decision to do so is final.
Accounts, Registrations and Passwords
If you use this Site and such use requires setting up an account and/or password(s), you are solely responsible for maintaining the confidentiality of your account and password(s) and for restricting access to your computer. If you open an account, register, or otherwise provide us with any information, you agree to provide us with current, complete, and accurate information as requested by any forms. SHANPAULO is not responsible for any errors or delays in responding to any inquiry or request caused by any incorrect, outdated, or incorrect information provided by you or any technical problems beyond the control of SHANPAULO. You acknowledge and agree that any login, identifier, or password issued in connection with this Site (each a "Password") is confidential information and must be kept secure. You may not disclose such Password to another person or entity or permit another entity to access the Site using such Password. You must notify SHANPAULO immediately of any breach of security or unauthorized use of your account. SHANPAULO cannot be responsible, and disclaims all liability in connection with, the use of any information that you post or display on this Site.
Intellectual Property Rights
Your use of the Site and its contents grants no rights to you in relation to any copyright, designs, trademarks and all other intellectual property and material rights mentioned, displayed, or relating to the Content (defined below) on the Site. All Content, including third party trademarks, designs, and related intellectual property rights mentioned or displayed on this Site, are protected by national intellectual property and other laws. Any unauthorized reproduction, redistribution or other use of the Content is prohibited and may result in civil and criminal penalties. You may use the Content only with our prior written and express authorization. To inquire about obtaining authorization to use the Content, please contact us at customerservice@shanpaulo.com.
In addition to the intellectual property rights mentioned above, "Content" is defined as any graphics, photographs, including all image rights, sounds, music, video, audio, or text on the Site.
Hyperlink Policy
Please be aware that the Site may contain links to third party websites. Any such link is provided only as a convenience. The inclusion of any link does not imply an affiliation, sponsorship, endorsement, approval, investigation, verification or monitoring by SHANPAULO of any information contained in any third-party website. In no event shall SHANPAULO be responsible for the information contained on that website or your use of or inability to use such website. You should also be aware that the terms and conditions of such website and the website's privacy policy may be different from those applicable to your use of the Site.
Text Messaging / SMS Policy
When you provide us with your mobile phone number, you agree that SHANPAULO may send you text messages (including SMS and MMS) to that phone number. You may receive a confirmation text message, and you may need to reply as instructed to complete registration. Message and data rates apply. Reply STOP to cancel, HELP for help. You agree to receive a final text message confirming you opt-out. You may opt-out at any time by texting the word STOP. You agree to receive a final text message confirming you opt-out. Texts may be sent through an automatic telephone dialing system. Consent is not required to purchase our goods or services. You agree to notify us of any changes to your mobile number and update your account us to reflect this change. Your carrier may prohibit or restrict certain Mobile Features and certain Mobile Features may be incompatible with your carrier or mobile device. Contact your carrier with questions regarding these issues.
You might see some message & data rate charges from your mobile provider, though, so be sure to check your plan. Charges will not be initiated by SHANPAULO.
Any information communicated to SHANPAULO for text messaging and or storage will remain in the ownership of the user, which will store securely in accordance with our security policy and the law. SHANPAULO will take the necessary steps to secure your personal information with safeguards appropriate to the sensitivity of the information. SHANPAULO will, at no time, rent or redistribute this information without your consent, except where legally required to do so. 
It is policy, that just as a user must opt into a text marketing list, they have the right to opt out of a particular text marketing list as well. When a user opts out of a text marketing list, they will no longer receive any texts unless they, themselves, re-subscribe. 
This website uses Google AdWords
This website uses the Google AdWords remarketing service to advertise on third party websites (including Google) to previous visitors to our site or audiences like previous visitors to our site. It could mean that we advertise to previous visitors who have not completed a task on our site, for example using the contact form to make an enquiry. This could be in the form of an advertisement on the Google search results page, or a site in the Google Display Network. Third-party vendors, including Google, use cookies to serve ads based on someone's past visits to the Shanpaulo.com website. Of course, any data collected will be used in accordance with our own privacy policy and Google's privacy policy. 
You can set preferences for how Google advertises to you using the Google Ad Preferences page, and if you want to you can opt out of interest-based advertising entirely by cookie settings or permanently using a browser plugin.
Monitoring Activity
SHANPAULO has no obligation to monitor this Site or any portion thereof. However, we reserve the right to review any posted content and remove, delete, redact, or otherwise modify such content, in our sole discretion, at any time and from time to time, without notice or further obligation to you. SHANPAULO has no obligation to display or post any content. SHANPAULO, subject to the Privacy Policy reserves the right to disclose, at any time and from time to time, any information or posted content that it deems necessary or appropriate, including without limitation to satisfy any applicable, law, regulation, contractual obligation, legal, dispute process, or governmental request. SHANPAULO shall have no liability in connection with any content or content submitted to, transmitted via, or displayed or posted on this Site, regardless of whether provided by SHANPAULO or any other party.
Digital Millennium Copyright Act
SHANPAULO expects all users to respect the intellectual property rights of others. SHANPAULO may remove material that appears in its sole discretion to infringe upon the intellectual property rights of others and we will terminate the access rights of any repeat infringer. If you are a copyright owner or an agent thereof and believe that any Content infringes upon your copyrights, you may notify us at customerservice@shanpaulo.com. The notification must include the following information: physical or electronic signature of the owner or authorized agent of the owner of the allegedly infringed work; identification of the allegedly infringed work; identification of the material that is claimed to be infringing and reasonably sufficient information for SHANPAULO to locate the material; contact information of the notifying party, such as address, telephone number and email; a statement that the notifying party has a good faith belief that the use of the material in the manner complained of is not authorized by the owner of the allegedly infringed work, its agent or the law; and a statement, under penalty of perjury that the information in the notification is accurate and the notifying party is the owner or authorized agent of the allegedly infringed work.
Disclaimer
TO THE FULLEST EXTENT PERMISSIBLE UNDER APPLICABLE LAW, SHANPAULO EXPRESSLY DISCLAIMS ANY AND ALL WARRANTIES AND REPRESENTATIONS, EXPRESS OR IMPLIED, INCLUDING ANY (A) WARRANTIES OF MERCHANTABILITY OR FITNESS FOR A PARTICULAR PURPOSE OR USE AS TO THE SITE AND ITS CONTENT, INCLUDING THE INFORMATION, DATA, SOFTWARE, OR PRODUCTS CONTAINED THEREIN, OR THE RESULTS OBTAINED BY THEIR USE OR AS TO THE PERFORMANCE THEREOF, (B) WARRANTIES OR CONDITIONS ARISING THROUGH COURSE OF DEALING, AND (C) WARRANTIES OR CONDITIONS OF UNINTERRUPTED OR ERROR-FREE ACCESS OR USE. THE SITE AND ALL CONTENTS THEREIN AND COMPONENTS THEREOF ARE PROVIDED ON AN "AS IS" BASIS AND YOUR USE OF THE SITE IS AT YOUR OWN RISK.
Limitation of Liability
You agree that in no event shall SHANPAULO be liable to you, or to any third party, for any lost profits, incidental, consequential, punitive, special, or indirect damages arising out of or in connection with the Site or the ToS, even if advised as to the possibility of such damages, regardless of whether the claim for such damages is based in contract, tort, strict liability or otherwise. This limitation on liability includes, but is not limited to, any (i) errors, mistakes, or inaccuracies in any Content or for any loss or damage of any kind incurred by you as a result of your use of or reliance on the Content; (ii) the transmission of any bugs, viruses, trojan horses or the like which may infect your equipment, failure of mechanical or electronic equipment; (iii) unauthorized access to or use of the Site or SHANPAULO' secure servers and/or any and all personal information and/or financial information stored therein; or (iv) theft, operator errors, strikes or other labor problems or any force majeure.
INDEMNIFICATION
You agree to indemnify and hold SHANPAULO and its subsidiaries, affiliates, officers, directors, agents, and employees, harmless from and against any suit, action, claim, demand, penalty or loss, including reasonable attorneys' fees, made by or resulting from any third party due to or arising out of your use of the Site, breach of the ToS or the materials it incorporates by reference, or your violation of any law, regulation, order or other legal mandate, or the rights of a third party.
Choice of Law; Disputes
You will resolve any claim, cause of action or dispute (together a "claim") you have with SHANPAULO arising out of or relating to the Site or the ToS exclusively in a state or federal court located in Montgomery County, Pennsylvania. The laws of the State of Pennsylvania will govern the ToS, as well as any claim that may arise between you and SHANPAULO, without regard to conflict of law principles. You agree to submit to the exclusive personal jurisdiction of the courts of the State of Pennsylvania, located in Montgomery County, for the purpose of litigating all such claims. Any dispute arising hereunder or related to your use of the Site shall be solely between you and SHANPAULO, and to the fullest extent permitted by law, no dispute or proceeding shall be joined with any other or decided on a class-action basis. In the event any breach of these ToS portends irreparable injury to SHANPAULO, you agree that SHANPAULO shall be entitled to seek equitable relief, including injunctions and declaratory judgments, in addition to any other remedies permitted by law.
Right to Update or Revise Terms of Use
We reserve the right to update and revise these ToS at any time. You will know if these ToS have been revised since your last visit to the website by referring to the "Effective Date of Current Policy" date at the top of this page. Your use of our Site constitutes your acceptance of these ToS as amended or revised by us from time to time, and you should therefore review these ToS regularly.
Electronic Communications
When you visit the Site, or send us e-mails, you are communicating with us electronically. In so doing, you consent to receive communications from us electronically. You agree that all agreements, notices, disclosures, and other communications that we provide to you electronically satisfy any legal requirement that such communication be in writing.
Severability
If any of these ToS shall be deemed invalid, void, or for any reason unenforceable, that term shall be deemed severable and shall not affect the validity and enforceability of any remaining terms or conditions.
Entire Agreement
These ToS set forth the entire understanding and agreement between you and SHANPAULO with respect to the subject matter herein and supers all prior or contemporaneous communications and proposals, whether electronic, oral or written with respect to the Site. A printed version of these ToS and of any notice given in electronic form shall be admissible in judicial or administrative proceedings based upon or relating to these ToS to the same extent and subject to the same conditions as other business documents and records originally generated and maintained in printed form. Any rights not expressly granted herein are reserved. You may not assign the ToS, or assign, transfer, or sublicense your rights therein. A failure to act with respect to a breach by you or others does not waive SHANPAULO' right to act with respect to subsequent or similar breaches.
With spring right around the corner, it's time to treat yourself!
The leaves may be falling, but summer hangs on for one last moment.