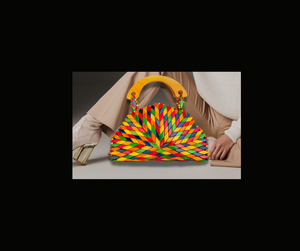 Sustainable.
Opulent Handcrafted Bags.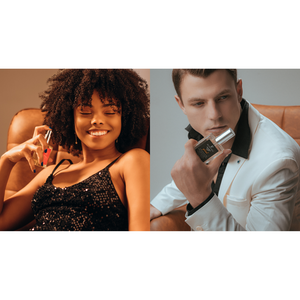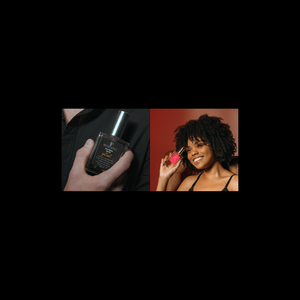 Clean. Vegan.
Fragrances Handcrafted in the USA.
Handcrafted in the USA

Clean, Vegan & Cruelty Free

Sustainably Made

Fully Recyclable Bottle and Package. 
SIZE: 60 ML / 2 OZ
DESCRIPTION:
Potent, sensual and enigmatic, Gallant, an extrait de parfum inspired by strong and unmistakable masculinity. Gallant knows how to make an impression. Being a versatile scent, It is both well suited for casual daytime wear or for creating allure on a night out. Ideal for those who like their fragrances to be big, bold and dynamic garnishing compliments throughout the day.
The fragrance features Calabrian bergamot, a lively, fresh aroma. Complemented by subtle notes of pepper, lavender, lending it a hint of exotic spiciness and sweetness. Think sultry nights, with a touch of urban glamour. If you like your extrait de parfum to be immediately recognizable, this is the one for you.
Ingredients:
"THE INGREDIENTS THAT ENTER IN THE COMPOSITION OF PERFUMES SHANPAULO PRODUCTS ARE REGULARLY UPDATED. BEFORE USING PERFUMES SHANPAULO PRODUCT, PLEASE READ THE INGREDIENT LIST ON ITS PACKAGING TO ENSURE THAT THE INGREDIENTS ARE SUITABLE FOR YOUR PERSONAL USE."
BERGAMOT (FRAGRANT CITURS FRUIT), AMBROXAN (ESSENTIAL OIL OF CLARY SAGE), GERANIUM (FLORAL ESSENTIAL OIL), PEPPER, LAVENDER, VETIVER (PERENNIAL GRASS ESSENTIAL OIL), PATCHOULI (EVERGREEN PERENNIAL HERB OIL), ALCOHOL, WATER AND FRAGRANCE OIL. 
                                   FINAL SALE: NO EXCHANGES/ RETURNS 
CAUTION:
For External use only. Keep out of reach of children and avoid contact with eyes. If there are any allergies, please discontinue use and consult a doctor. 
SHANPAULO's Environment Commitment:
The glass bottle and cardboard box are recycled. Please sort them accordingly*. 
*According to local recycling guidelines.  
Our Transparency About The Bags
The ShanPaulo handbags are 100% hand crafted products, made piece by piece, adhering to social and environmental responsibilities. While we often try our best to keep the wood color and patterns similar throughout our crafting, it is inevitable that wood will vary at least slightly from piece by piece. Even two pieces of wood from the same species will differ somewhat from each other, because of environmental factors and the life of the tree all affect the look of the reclaimed wood ranging from geographical location to soil, the climate and more. Please note, the beauty about crafting with nature is the natural form that sculpts the material and that it will always be subject to small natural and organic variations between pieces.