After a looong year of quarantine, the world is starting to return to normal. Thanks to widespread vaccinations for COVID-19, Philly — ShaunPaulo's home base — gave the green light to bring back all our favorite seasonal activities: concerts at The Mann, hammock lounging at Spruce Street Harbor Park, SummerFest at Penn's Landing. So, treat yourself to a new purse to wear with the outfits you've been dying to wear over the last year, and fiercely step back into the world!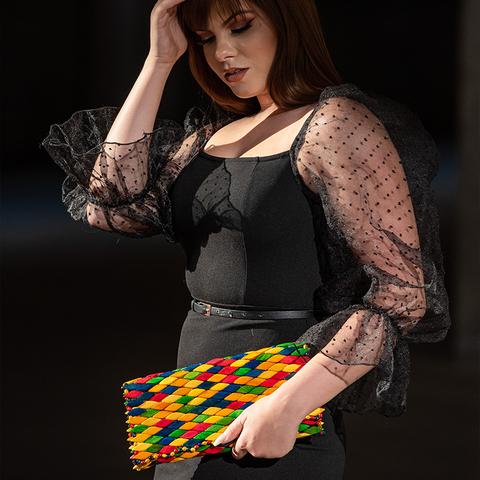 Copacabana - Multi-color
Despite the fact that the Philly Pride celebration is postponed until September and other Pride celebration plans are uncertain across the nation, you can still celebrate through all of June in a subtle way with our multi-color bags. Both Copacabana and Ibiza in Multi-color are decorated with every color of the rainbow! So, whether you pair with a bold, red dress or a slick, black jumpsuit, envious eyes will be looking at these pieces that make a proud statement.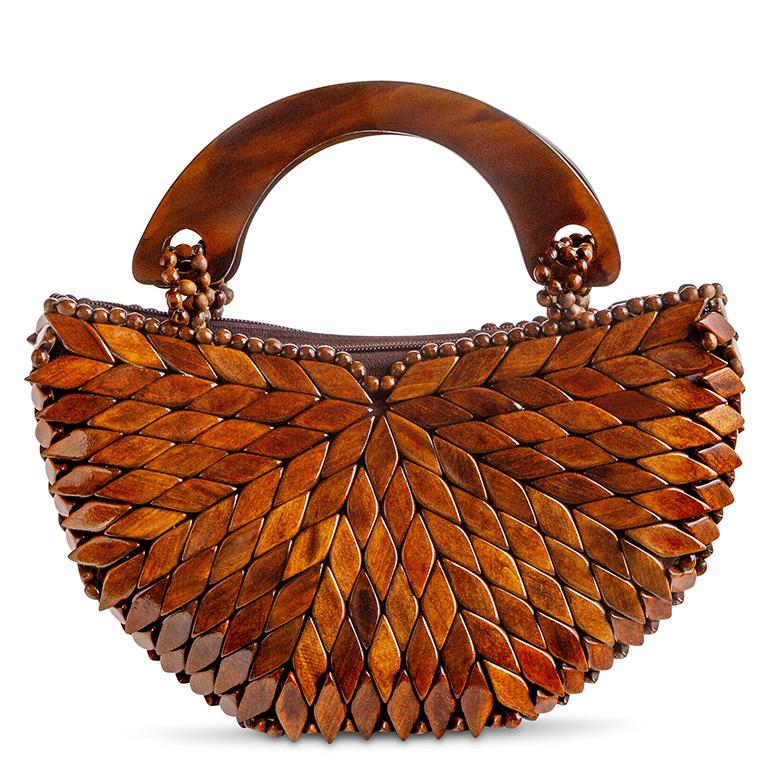 Mustique - Dark Walnut
Love wearing flowy, floral pieces in the summer months? Ditch the easily-frayed, crochet purses for good. Instead, pair your paisley-patterned maxi skirt or ruffled, ivory dress with our Mustique in Dark Walnut. The color of the natural wood will add an earthy element to your boho look — and supporting a company who handcrafts their products out of recycled materials is the most "boho" part!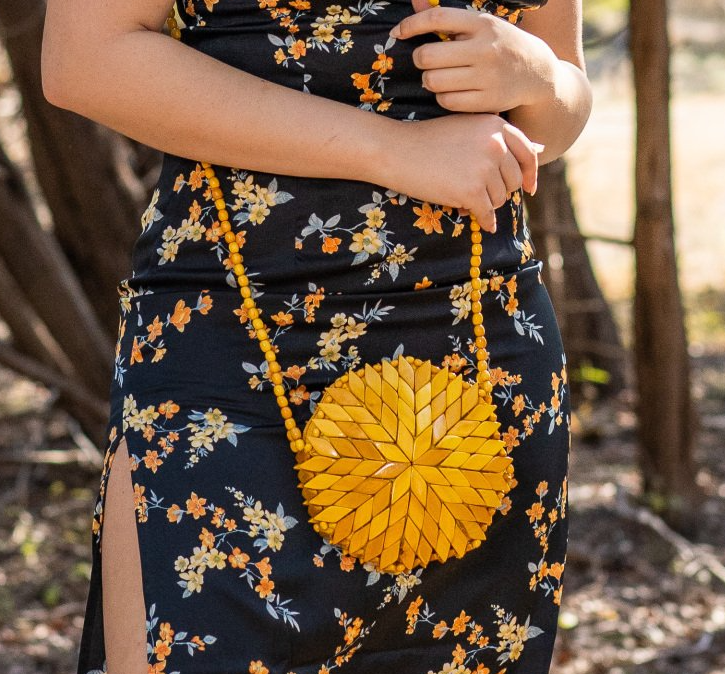 Bali - Yellow
If clutches and handbags are not your thing, that's no problem! For the girl who has always got her hands full, the wood-beaded shoulder strap on our Bali purse lets you live your life hands-free. But, what makes this the perfect bag for this season? The circular shape of the handbag in its bright, yellow hue allows you to carry your own little summer sun with you everywhere you go!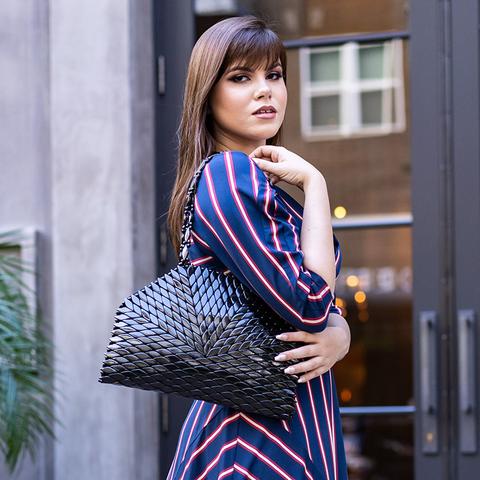 Rio - Black
The number one essential article of clothing in any woman's wardrobe is the little, black dress because of its versatility. But, rarely discussed is the little, black purse. A purse for a night out bar hopping with the girls? A purse for a formal dinner date? A purse for daily trips to the office? We've got a bag that checks every box! Rio in Black features the distinctive geometric shapes on all ShaunPaulo purses painted a glossy black and arranged in a starburst pattern, which adds a little flair to the simplicity of a monochrome piece.
Bora Bora - Blue
Trying to put together a cute summer look can be a challenge when the flowy, floral boho look never fit your style and you've never really liked bold, bright colors either. But, we've got you covered. Subdued solids, like navy or black, work great with Bora Bora in Blue! The varying shades result from staining the varying shades of wood fibers in the grain. Arranged across a rectangular shape, the blue hues in a glossy finish are a reminder of the reflective ocean waves or tropical fish scales for a more subtle nod to the warmest season.
---